Concept
> Exploring Virtual Life
'To enter a False Mirror is to risk watching ourselves distorted, transformed, blurred, or irreversibly shattered. It is to sacrifice our own images to the virtual trickeries of its glass surface—where the material and the ethereal, play and oblivion, bleed together seamlessly—though it holds all the dreams of the world. Still, one should be careful what one wishes for, especially when staring into false mirrors.' - Jason Mohaghegh
If future humans (or post-humans) ever live in completely virtual worlds, what would their lives look like? False Mirror is an open-ended, interactive, virtual reality project, which aims to explore speculative futurism and emerging forms of inhabiting virtual space-times, as post-humans.
Started in 2017 by artist-engineer Ali Eslami, the project speculates a form of life that is continually growing and reshaping itself. False Mirror develops simultaneously through 3 different pillars: Space / Time / Body
1.Space ( Virtual Architecture )
Hybrid space / Inter-connection / transitions / Spaces as Machines / Poetic spaces / Inner space / ...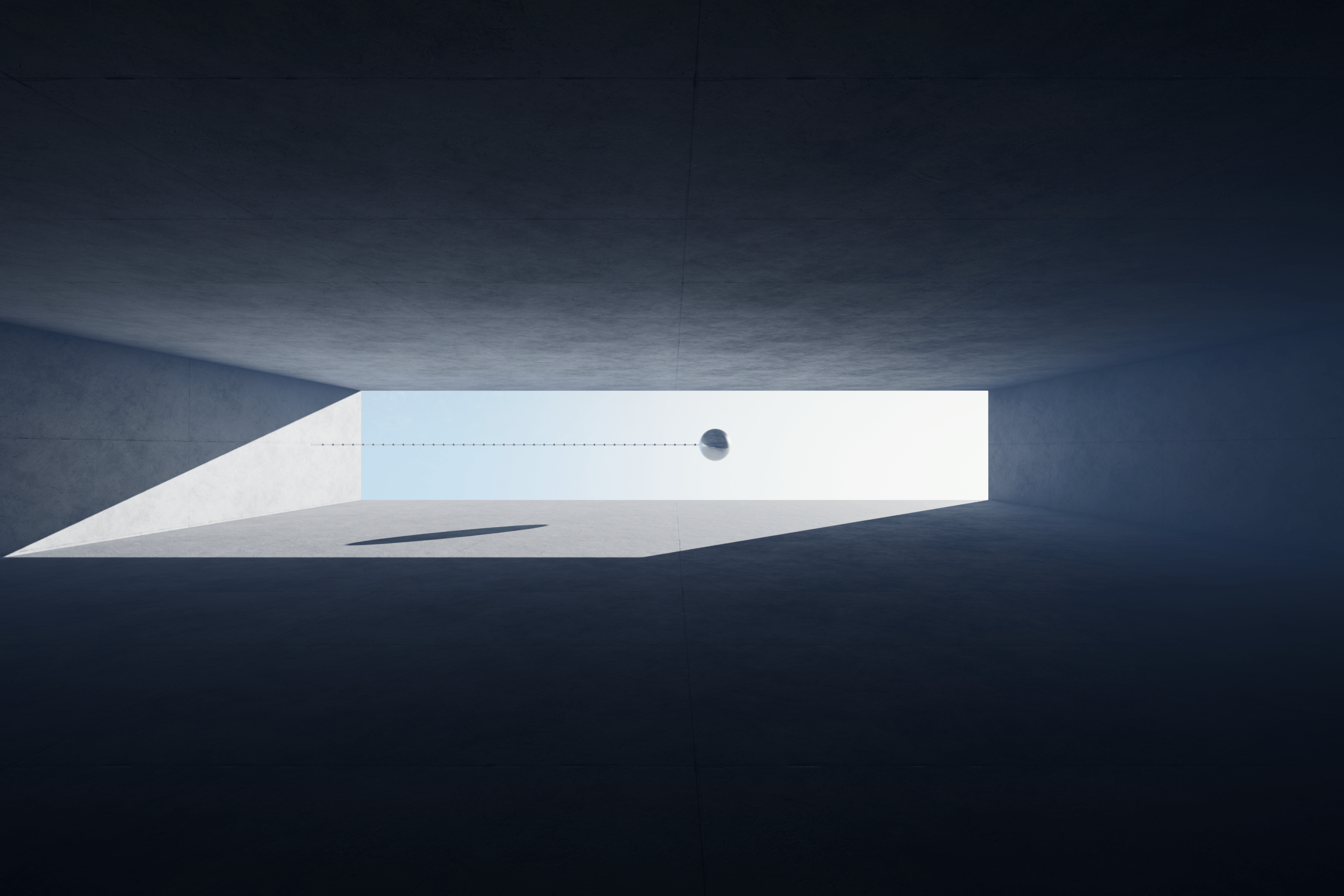 2.Body ( Virtual Beings )
Post-human identities each with their own unique perception / navigation / access / interaction / …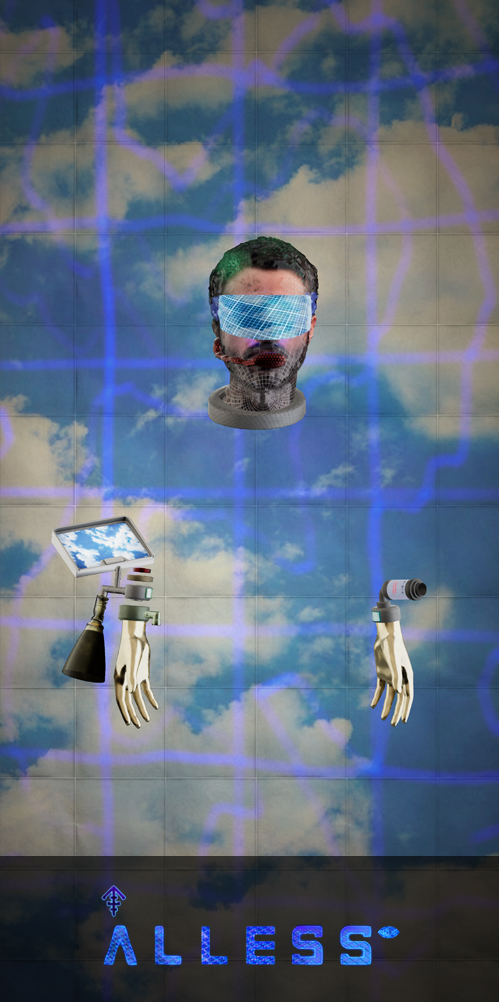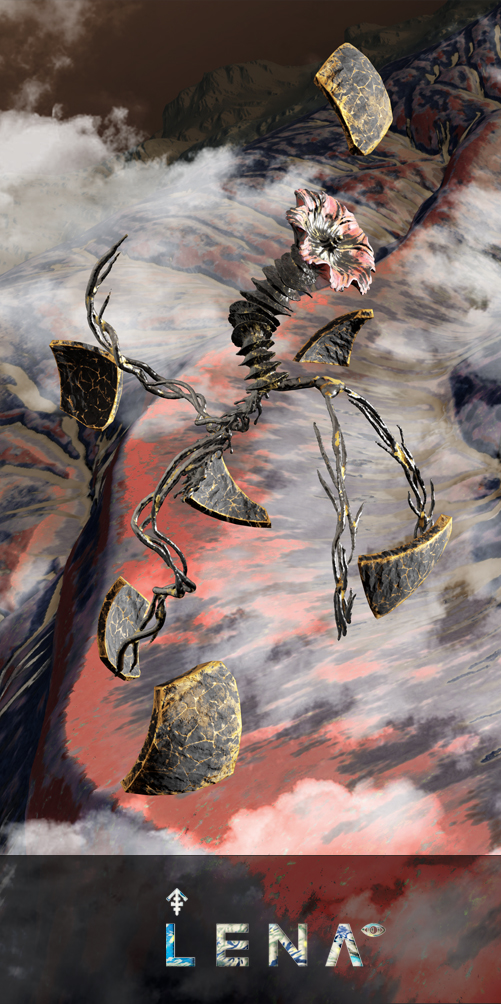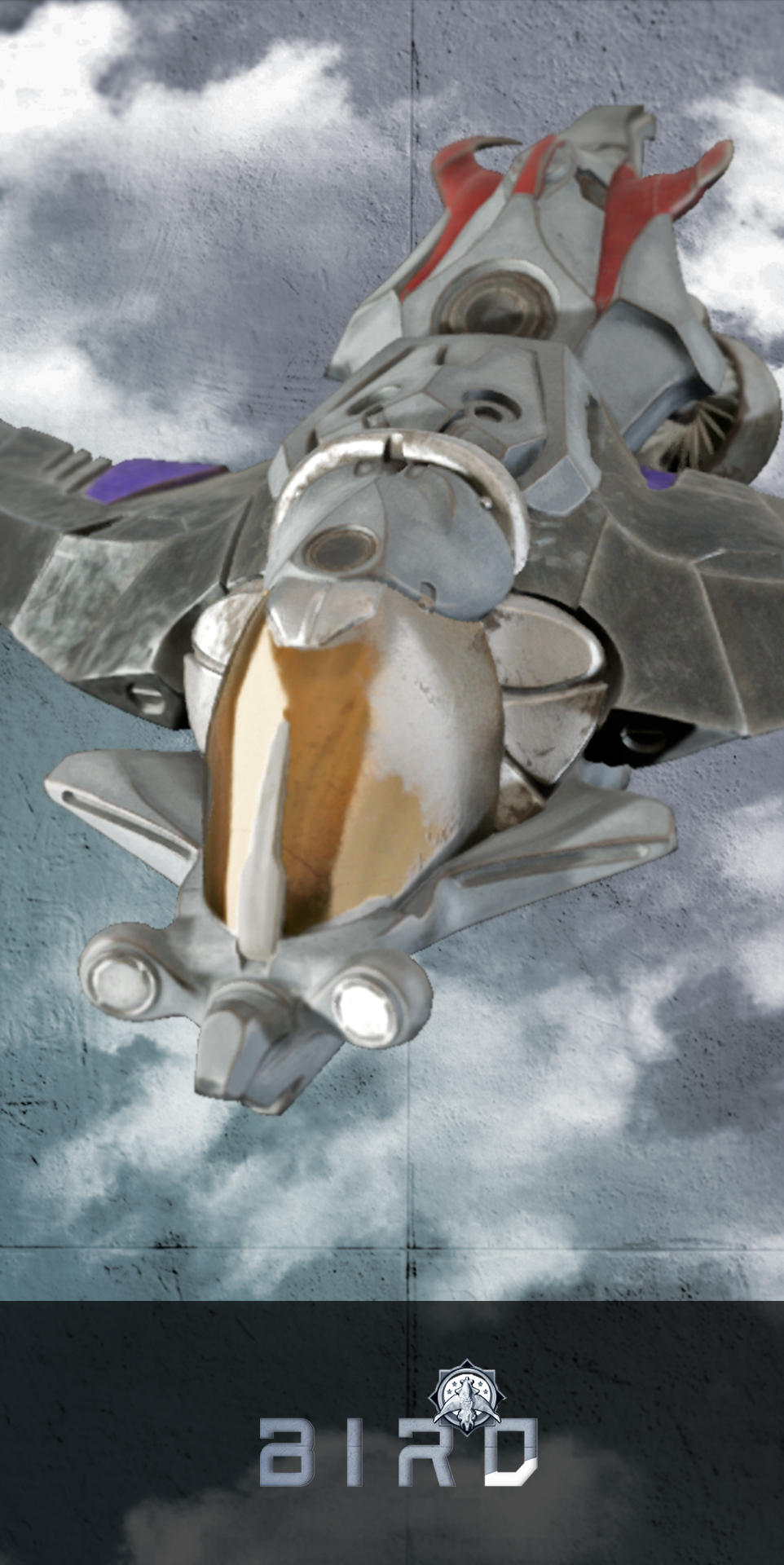 3.Time ( Virtual Stories )
The experience of being in space with a body, unfolding of stories / memories / ...
Development
FM develops and gets maintained through a chapter based structure. Each chapter zooms into a new layer of virtual life, remarks on a historical event in the world, and eventually gets merged with the core of the world. (similar to patchwork)

Collaboration
Each chapter is a result of extensive collaboration among a diverse group of artists, designers, thinkers and developers. A multi-disciplinary development lies at the core of FM in order to enrich and cultivate this creative process.
Outputs
False Mirror becomes available to public audiences through various forms, emphasizing on the necessity to share and reveal this process beyond the limitations of VR as a medium.


Exhibition
VR Installation
Lecture
Performance
Documentation
Web-based
Essays (Video / Writing)
Sacred Hill
2019 <
Sacred Hill is its own special dimension of the False Mirror, one of altered states found only at the limit of the body's disappearance. It is where we undergo the process of being consumed by a ritual machine, a contraption of mystical intensities that reaches deep into archaic spheres of occultism. Here all architectural laws are broken; here is where we observe the vanishing of identity and the enchantment of a stranded consciousness. For the Sacred Hill was created to take these four categories—tangibility and touch, transformation and time, vision and light, perception and perspective—to the edges of their excess, wonder, and disintegration. Here the soul itself becomes an object of pure imagination.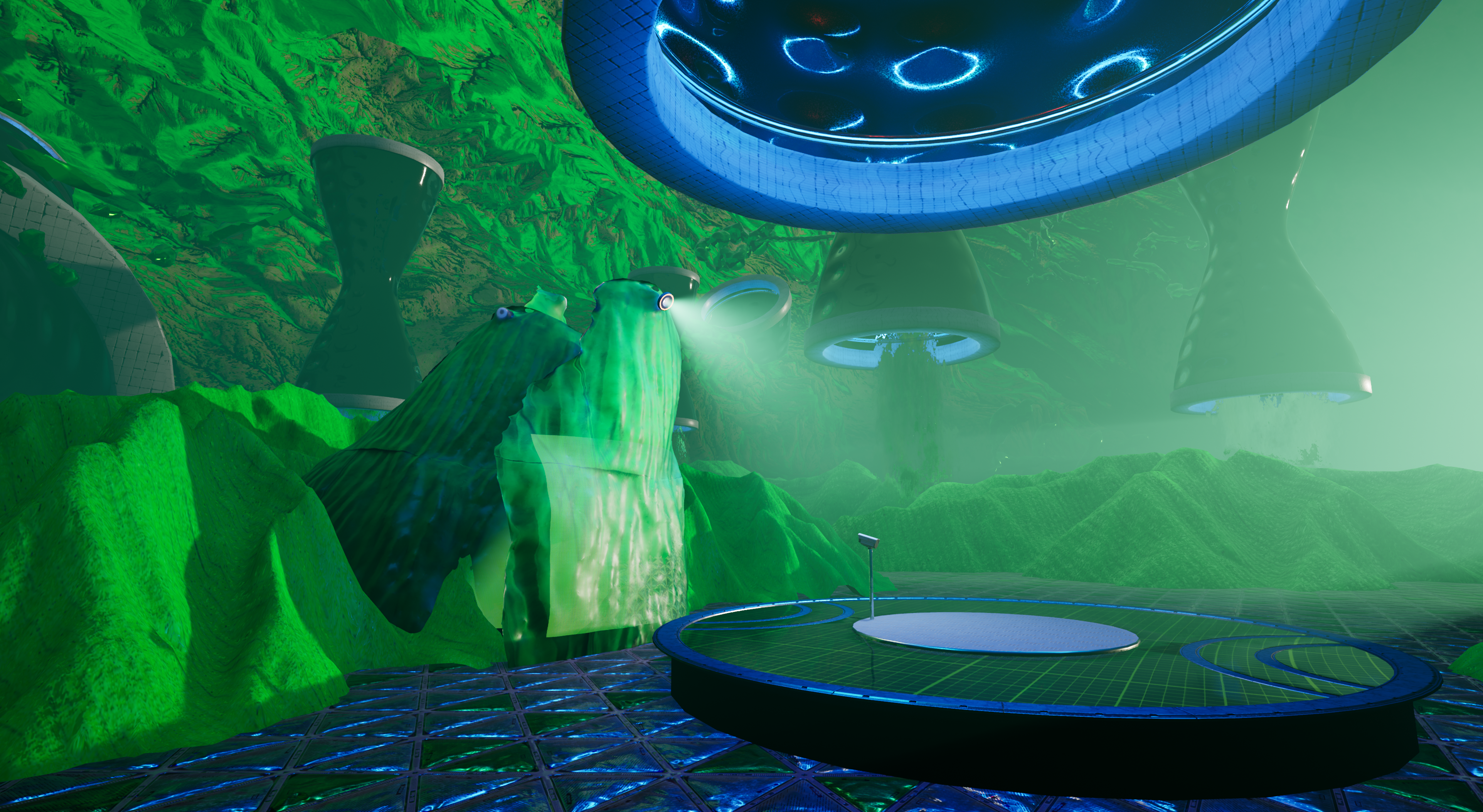 Collaboration
The chapter researches methods known from myths, cults, natural drugs and tarot to create a virtual space, bypassing the laws of physics, where human bodies (and senses) are allowed to explore correlations between space, body, perception and alternate ways of communication. The spatial installation is taking place on the blurry lines of the virtual and physical which is filled with a scent supporting this alienating experience. It uses hints of known fragrances from rituals and belief systems, mixed with some earthly elements and a new designed, artificial fragrance. The second level in this world is a personal tarot reading but with a twist: a futuristic-looking costumed priestess draws you a card and spreads a special scent, to help you arrive at an alternate state of mind. The last scene takes you gradually further into the digital reality, as you leave your physical body behind and enter the virtual ritual.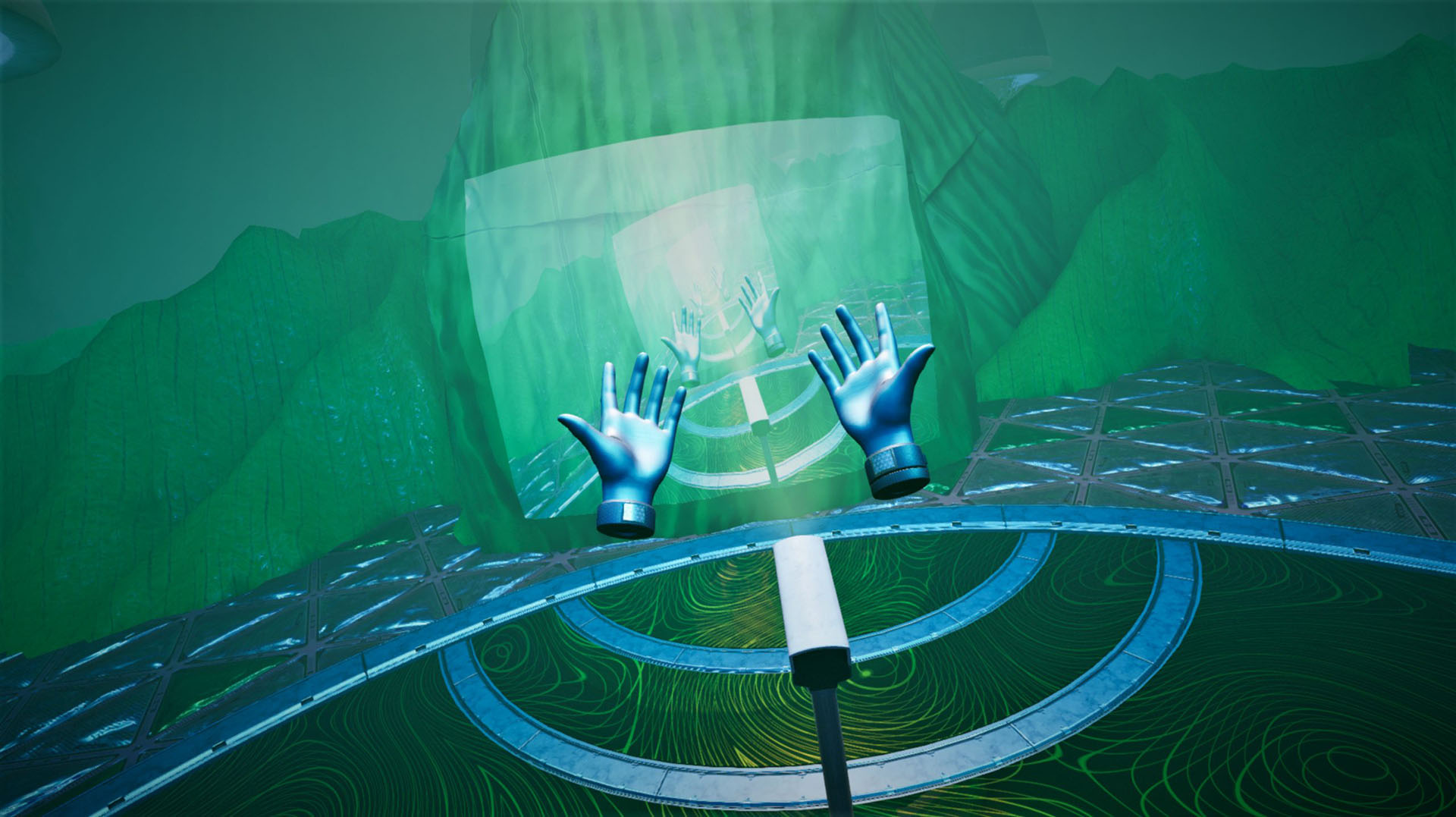 Sacred Hill is an interactive installation including a virtual reality experience and a live (multi-sensory) performance.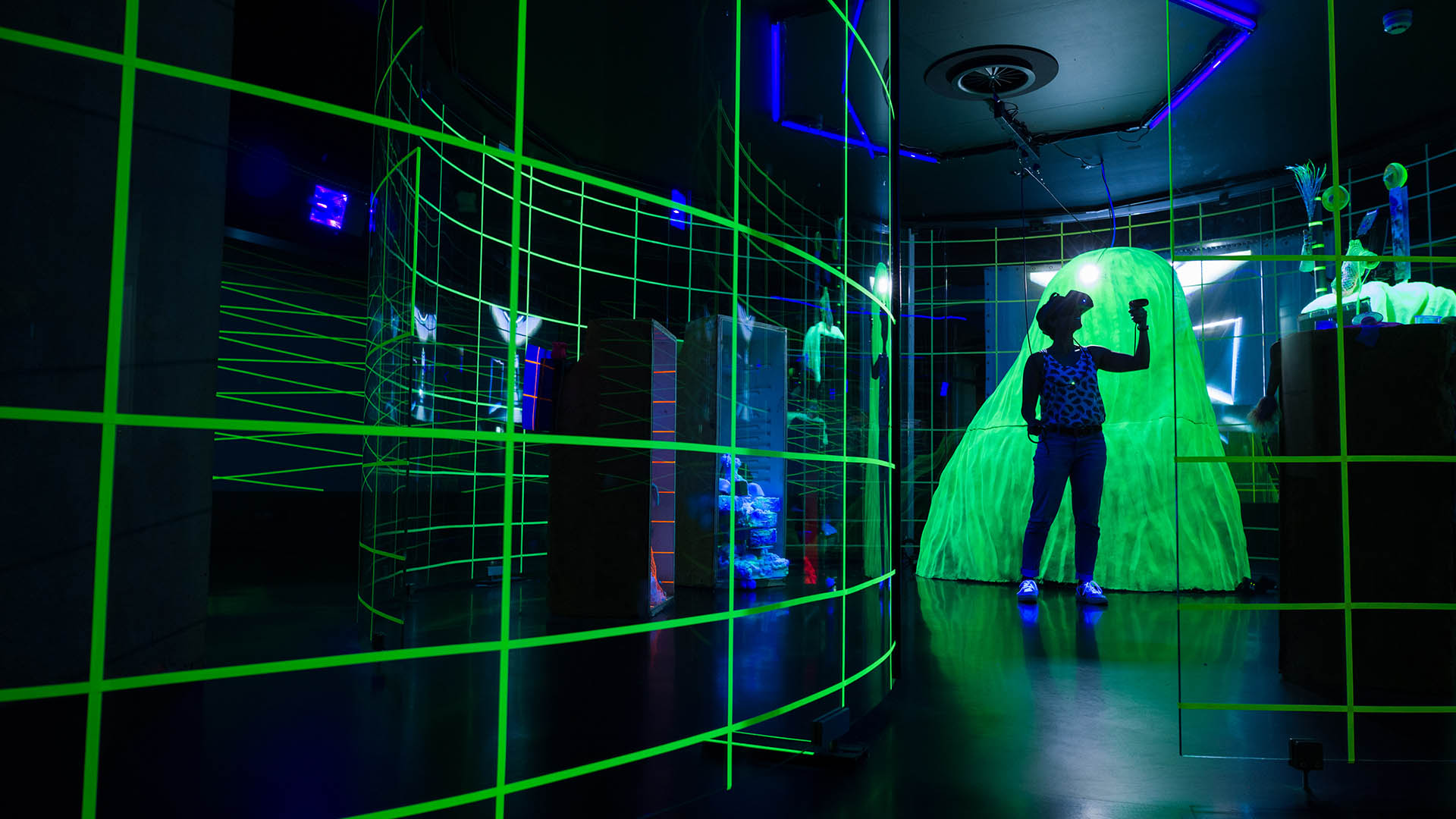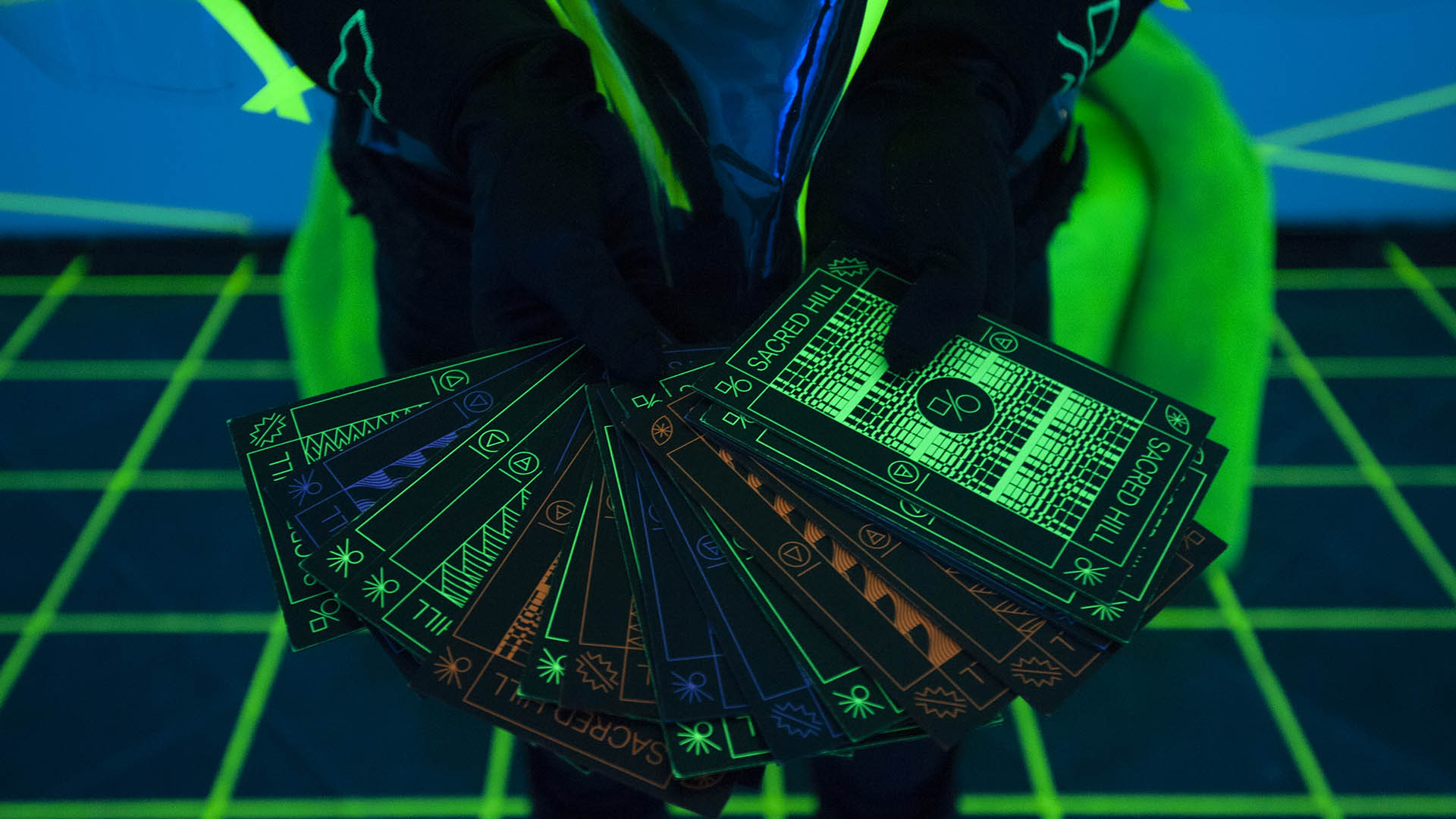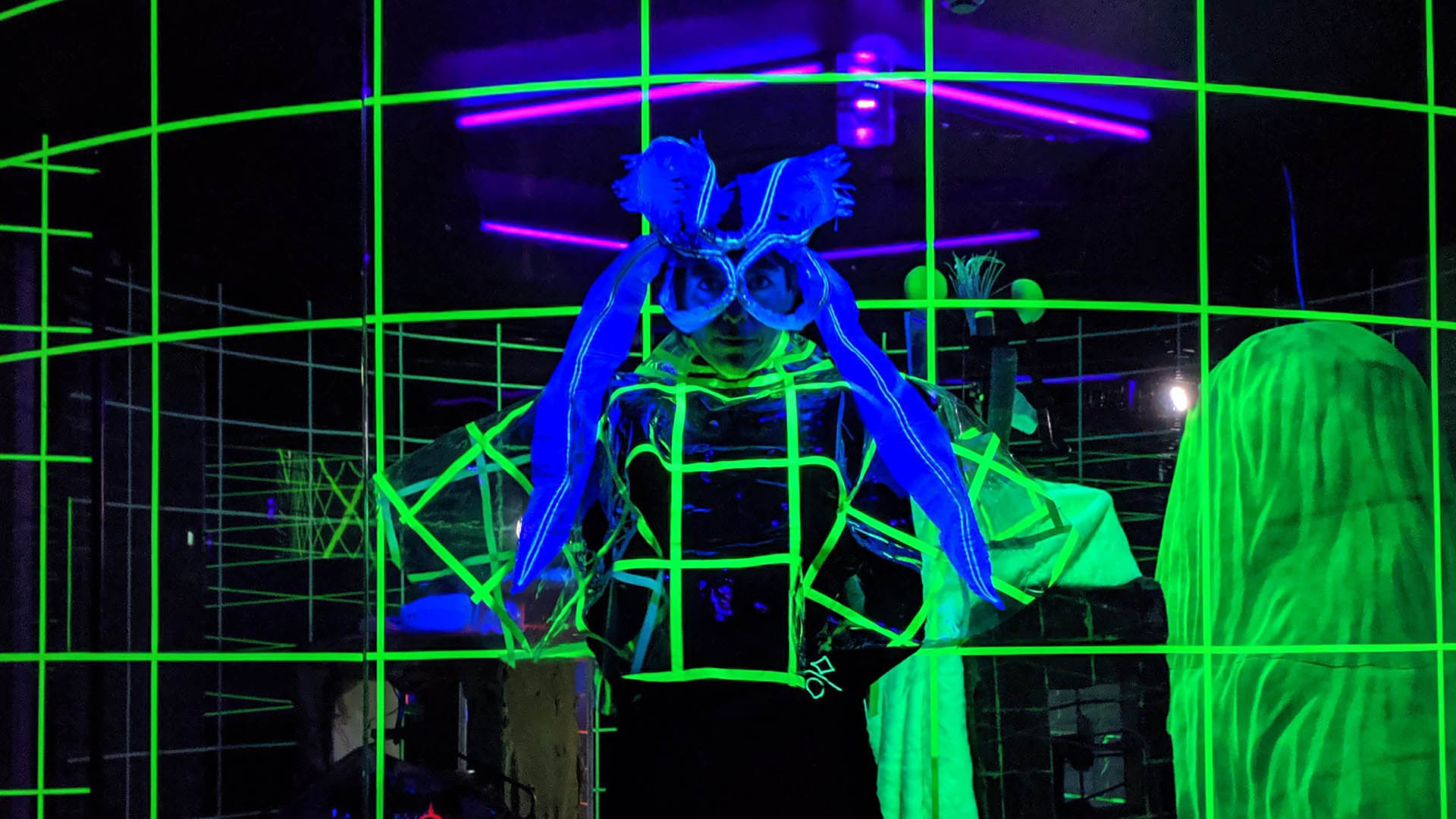 Eclipse
2020 -21 <
False Mirror is undergoing a radical socio-technological change, through the implementation of new identities, and the creation of a new chapter, Eclipse. This extended chapter opens the door to a new form of human cohabitation—one unobtainable in the real world—by erasing the barriers of language, geography, and social hierarchy.

Eclipse explores radically new ways of cohabitation by erasing the barriers of language, geography and social hierarchy. Offers participants a shared experience where they discover the extent of their physicality as well as the result of their interaction with one another.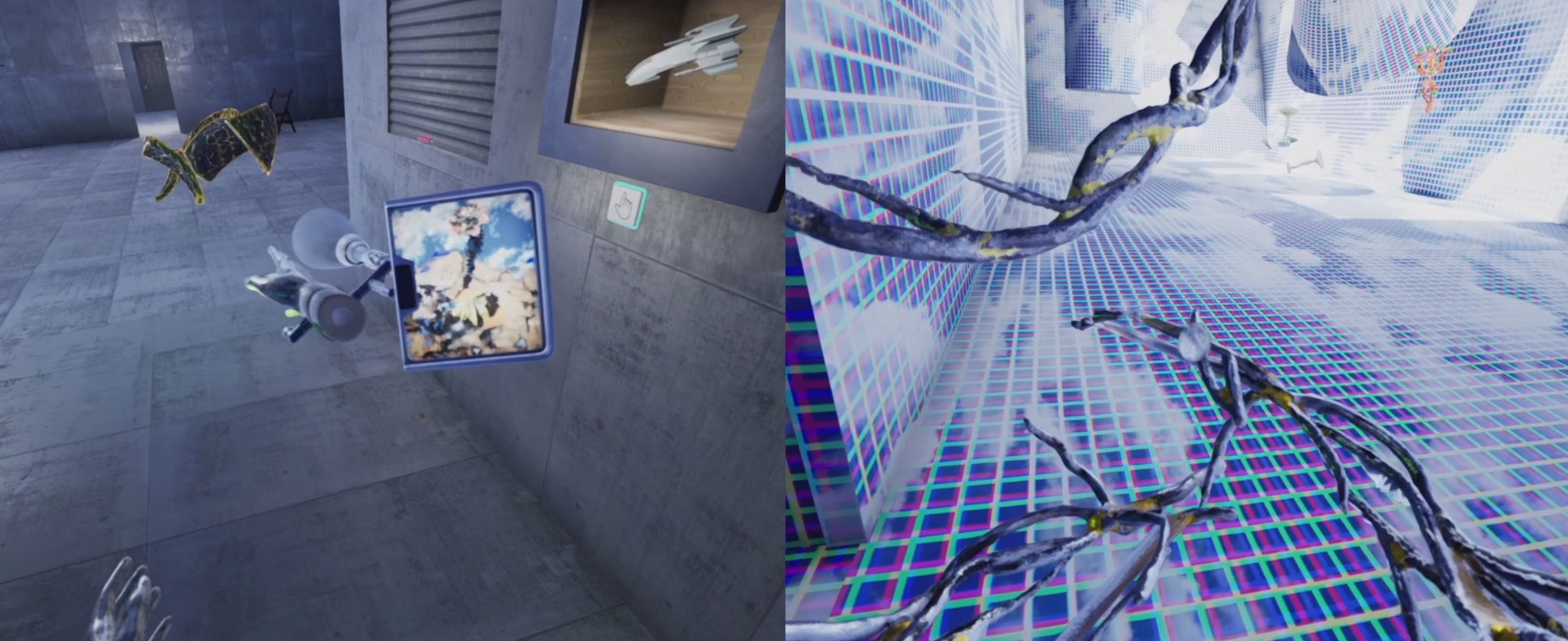 In the virtual world of 'False Mirror', visitors can choose which entity they want to embody : Alless, a being who leans towards order, creates spaces and tools with a tendency to counter his emotions or Lena, a fluid form inclined to chaos who controls natural forces and dynamics of events. Although these two characters can't see each other, as they move through different levels of consciousness, they can find traces of each other's presence that allow them to decipher the other being's inner-space.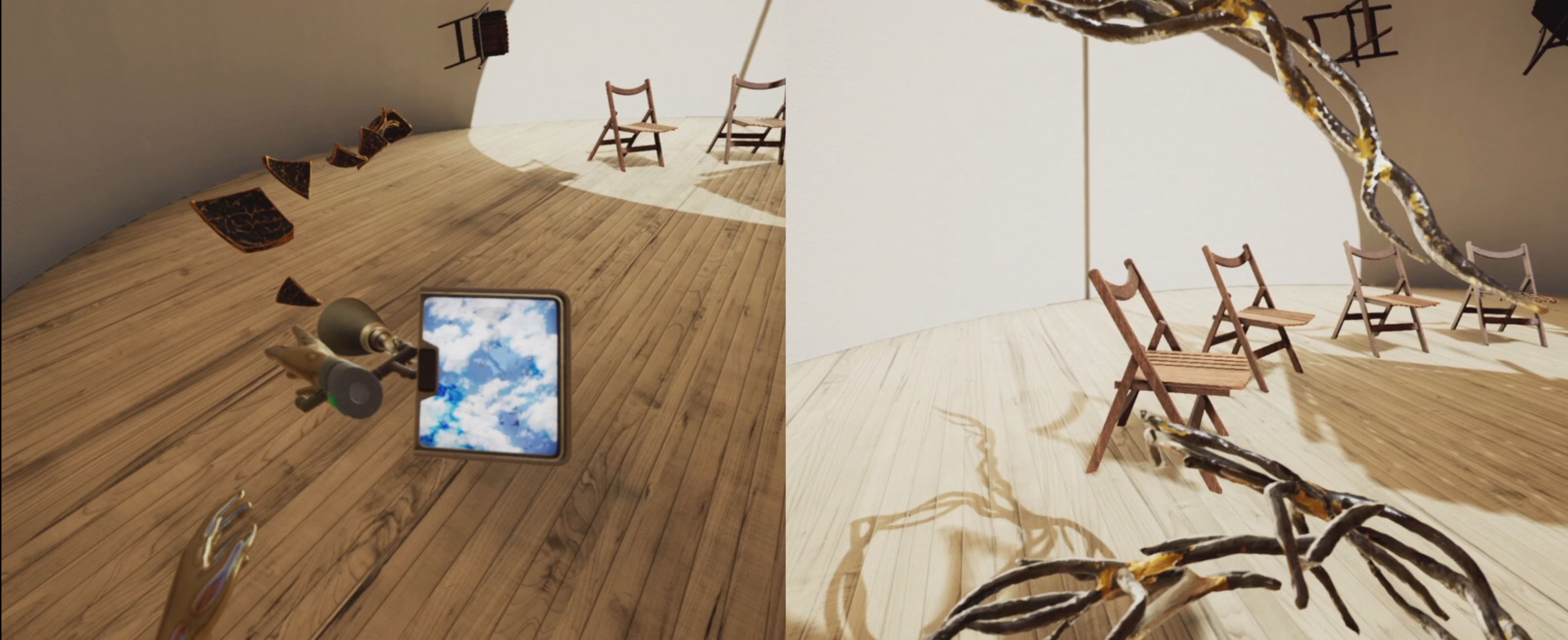 Visitors can also choose to be a third form of agency called Birds. Birds can observe and interact with Alless and Lena, both in the exhibition space and online. The Bird view provides users a wider perspective on the reality of 'False Mirror' while allowing them to freely navigate within this world.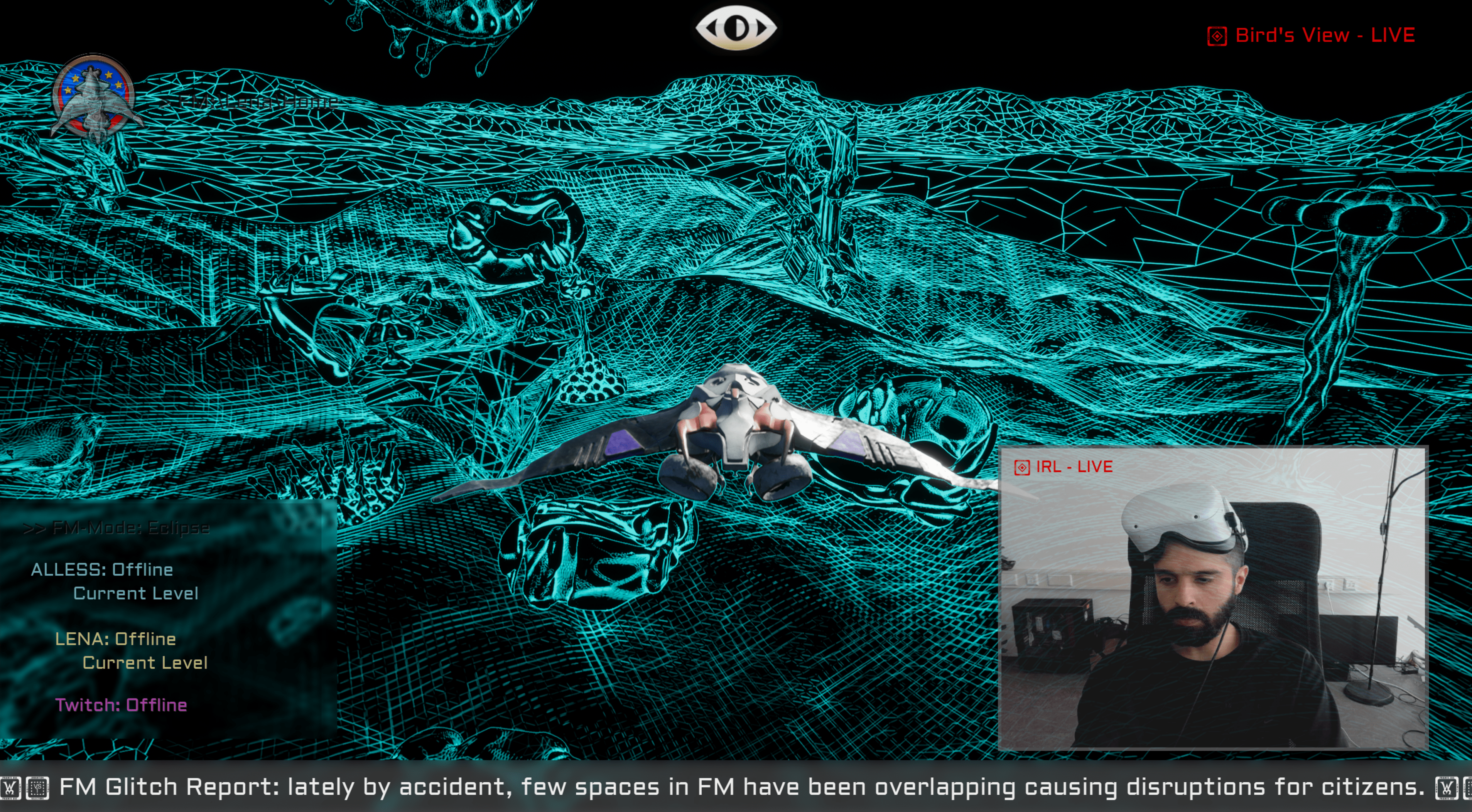 This chapter presents in two forms, Hybrid Exhibition and Live Performance.

Hybrid Exhibition
Allows the visitors to experience this chapter in a physical, immersive installation. Visitors can choose an identity and experience Eclipse with one and other in a multi-user, social experience. The Bird view will be accessible for an online audience through Twitch platform to observe and interact with the exhibition remotely.

Live Performance
Two actors bring Alless and Lena to life in a live VR performance, unfolding how these two virtual beings encounter each other for the first time in False Mirror.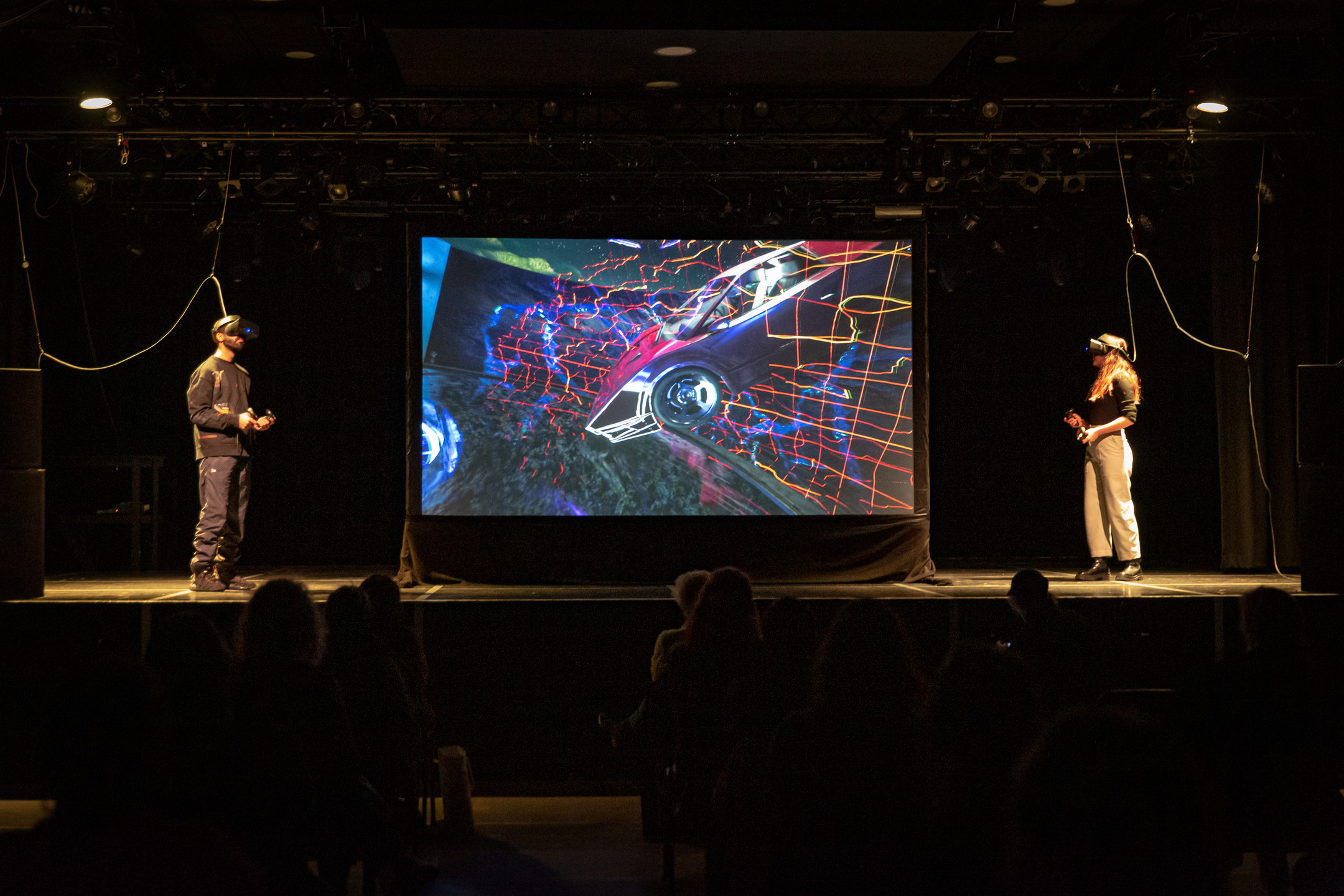 Live walkthrough from Tetem
FM CORE
Ali Eslami
- Artist, Developer, Producer
Shahin Entezami
- Sound Design and Music
ECLIPSE
Mathilde Renault
- Co-director
Alap Parikh
- Technical Artist, Developer
Maisa Imamović
- Web Artist
Barthelemy Vielle
- Graphic Design
Rein Blank
- 3D Artist
Jason Mohaaghegh
- Advisor
Pedro Matias
- Physical Portal Assistant
Sjoerd Mol
- Assistant, Video

SACRED HILL
Klasien van de Zandschulp
- Co-director
Mamali Shafahi
- Installation Artist
Arnoud Traa
- Sound Design
Vincent Meertens
- Graphic Design
Evita Ative
- Costume Design
Perfume Sucks
- Scent Artist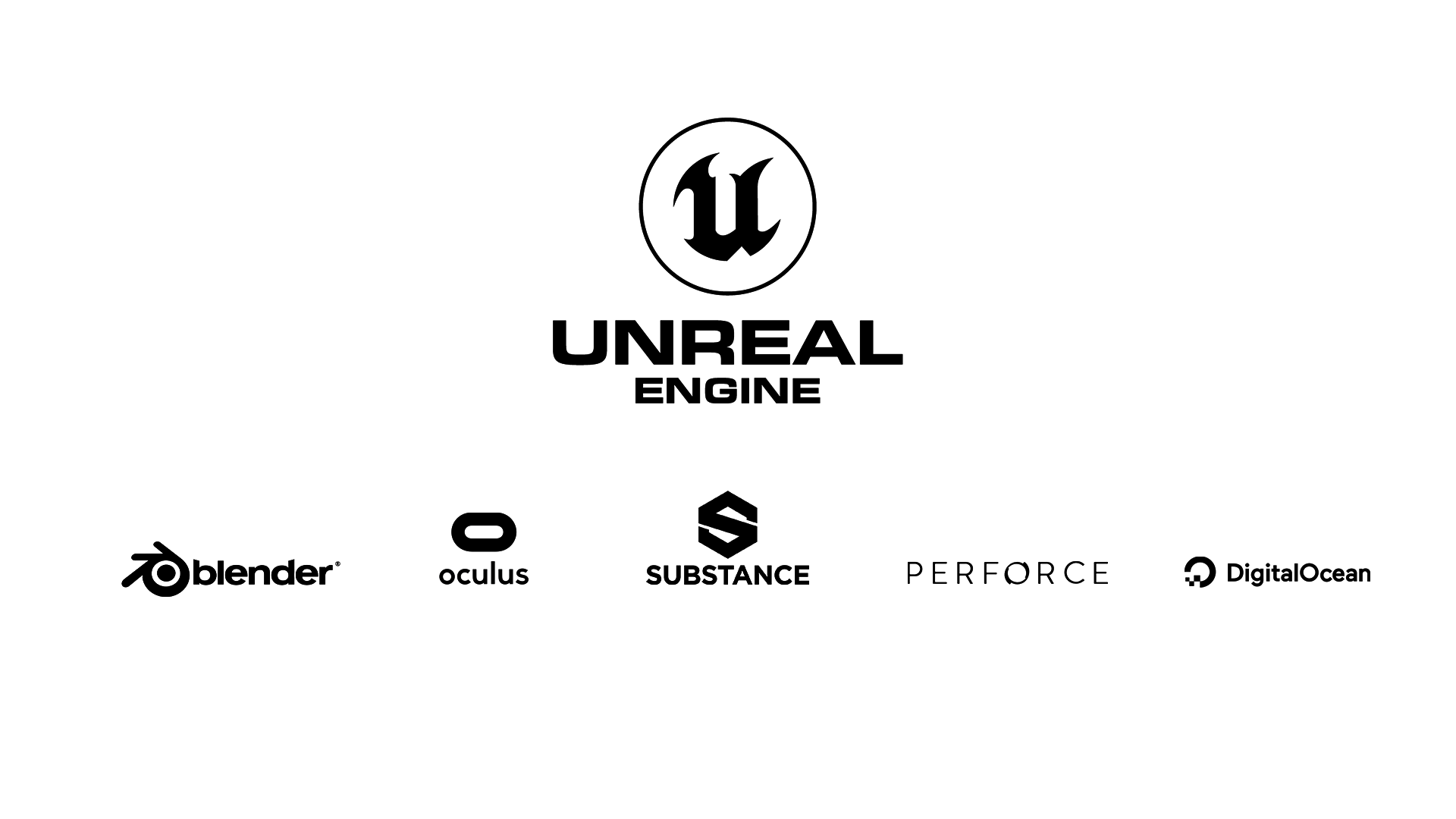 False Mirror VR is developed for High-end PC VR
VR Platforms
Oculus Rift / Rift S / Quest 2.0 (with Link) - Supported
Valve Index / HTC Vive - TBA
Minimum PC specs
-Video Card: NVIDIA GTX 1080 / AMD Radeon Vega 56 or greater
-CPU: Intel i5-4590 / AMD Ryzen 5 1500X or greater
-Memory: 8GB RAM or greater
-OS: Windows 10 64-bit